Authorities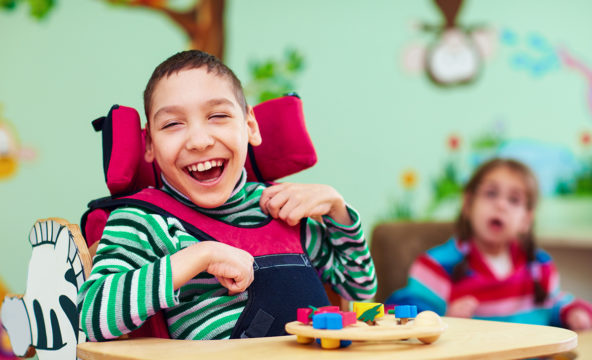 Child Strategy is based on the UN Convention on the Rights of the Child  
The UN Convention on the Rights of the Child is a human rights treaty brought into force in Finland by an act (Finnish Treaty Series 59–60/1991, finlex.fi, in Finnish). The Government and the public authorities have an obligation to respect and protect fundamental and human rights and secure the realisation of these rights also when it comes to children.  
The UN Committee on the Rights of the Child stated in 2011 that Finland did not have a comprehensive policy and plan — a national child strategy — in place to fully implement the Convention. This was rectified in February 2021, when Finland's first National Child Strategy was published.
National Child Strategy in brief
In its Programme (vnk.fi), Prime Minister Sanna Marin's Government has committed to preparing a National Child Strategy based on the UN Convention on the Rights of the Child. 
The vision of the Strategy is a child- and family-friendly Finland that respects the rights of the child. The Strategy will ensure that the rights and wellbeing of children are realised as fully as possible. 
The Child Strategy has two stages: 
The long-term objectives and measures will be recorded in the actual Child Strategy. The Strategy was prepared by a parliamentary committee appointed for the purpose during 2020. The Child Strategy was published in February 2021.
The implementation plan for the Strategy will set out the objectives and measures for the government term and the resources available for them. The first implementation plan will be drawn up in 2021.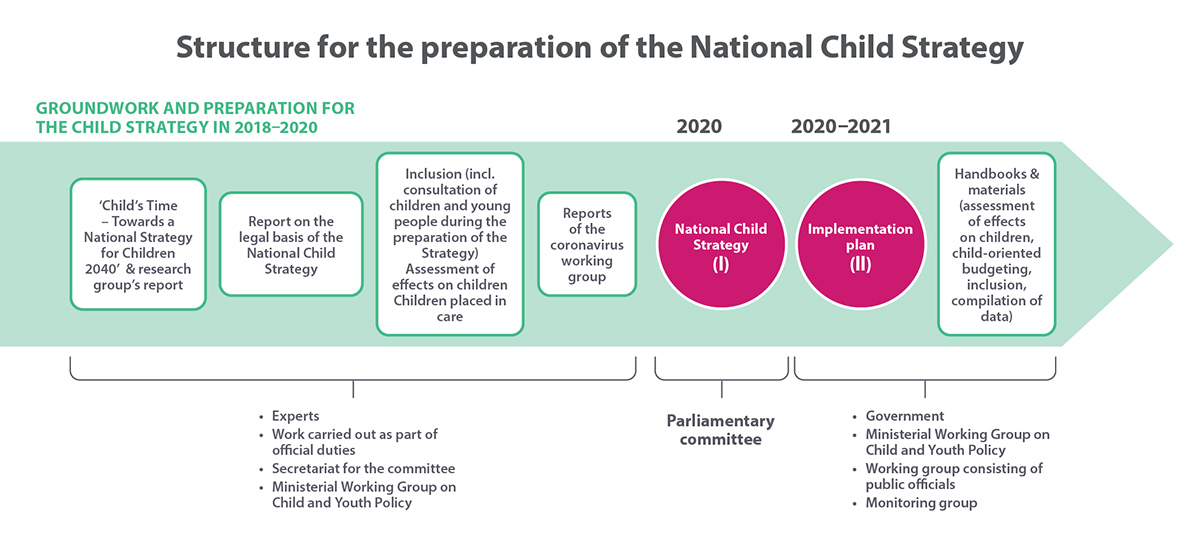 Child Strategy is based on intersectoral work
The Child Strategy is based on the work carried out by public officials at the Prime Minister's Office and the Ministry of Social Affairs and Health as part of their regular duties. The Prime Minister's Office also appointed a monitoring group and a working group consisting of public officials to support the preparation and implementation of the Strategy.  
Objectives of the National Child Strategy 
The Child Strategy applies to all levels and branches of government. At the central government level, the key objectives of the Child Strategy are related to the assessment of effects on children, child-oriented budgeting and the inclusion of children. During the implementation phase, materials and training will be produced for them through collaboration between different ministries and the working group consisting of public officials.  
The procedures and competence related to the assessment of effects on children and child-oriented budgeting will be further developed on a large scale.

 
Measures will also be taken to promote the inclusion of children and young people and to create ways of increasing inclusion. 

 
Read more about the Child Strategy